The "Course" includes access to all of the albums, the videos and a permanent discussion board.
For as long as you need it, the discussion community, albums and videos are available to you.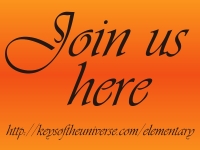 Three payment options are currently available – both are "proceed at your own pace":
● 16 segments – $40 for the first; $25 each thereafter (total $455)
● 8-segment course – $65 for the first; $50 thereafter (total $415)
● One-Time Pay of $400
Pay for the program that fits your budget and family needs, but move at your own pace – it will all remain available for you when you are ready.
All courses are open-entry – you start when you are ready and proceed at your own pace (and budget if needed). Please visit our Elementary Montessori course site for more information.
Looking for individual elementary Montessori albums? Individual elementary Montessori albums by subject area can be found in the following places:
—Keys of the Universe Elementary Course Access Site – Select the individual album section; additional service for online support is available here as well – immediate downloads of the albums
—Garden of Francis – downloadable and printed/mailed options available – immediate downloads of the albums
—Keys of the World – Album Shop page for individual subjects at primary, elementary and combinations of primary/elementary.
For those individuals who would like or need a certificate of completion, with my signature stating that you have completed a Montessori study of elementary formation, the following requirements have been developed:
—Read all theory, background, and album pages
—Participate in the discussion board, meaningfully and appropriately
—Complete all assignments (which are otherwise optional)
—Create and share an elementary material
—Write an essay on a Montessori-related topic of your choice
—Submit $50 payment
You may begin working on these requirements whenever you wish – right away, or several segments in, or years down the road. There is also no deadline for completion.
More information can be found in your course material when your course starts, or by clicking here.
Ready to join? Visit our course page for registration.