Monthly and one-time payment plans available.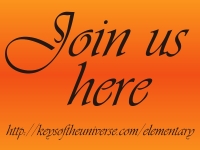 Three course options are currently available:
● 16 payments – $40 for the first; $25 each thereafter (total $415)
● 8-month course – $65 for the first; $50 thereafter (total $415)
● One-Time Pay of $400
Pay for the program that fits your budget and family needs, but move at your own pace – it will all remain available for you when you are ready.
Click here for the course entry and payment information. Paypal and check options are available.
**You do not need a Paypal account to pay with your credit card or bank account (online check).**
I am happy to work out other payment arrangements as well:
If you cannot pay for each month as it happens, then you can slow down and pay for the next month when YOU are ready and able.
Gift cards on Amazon or other online shopping venues I utilize.
Live or travel outside the United States and can send me some nice cultural items from other countries?
I am open to other ideas as well.
When you enter the site, you will be asked to create an account (name, e-mail, country), confirm your e-mail address, then you can choose the course in which you would like to participate. You will then be able to pay with Paypal. If you would prefer to pay by paper check, please contact me by clicking here to e-mail me.